Published by
vnahealthdeve July 18, 2022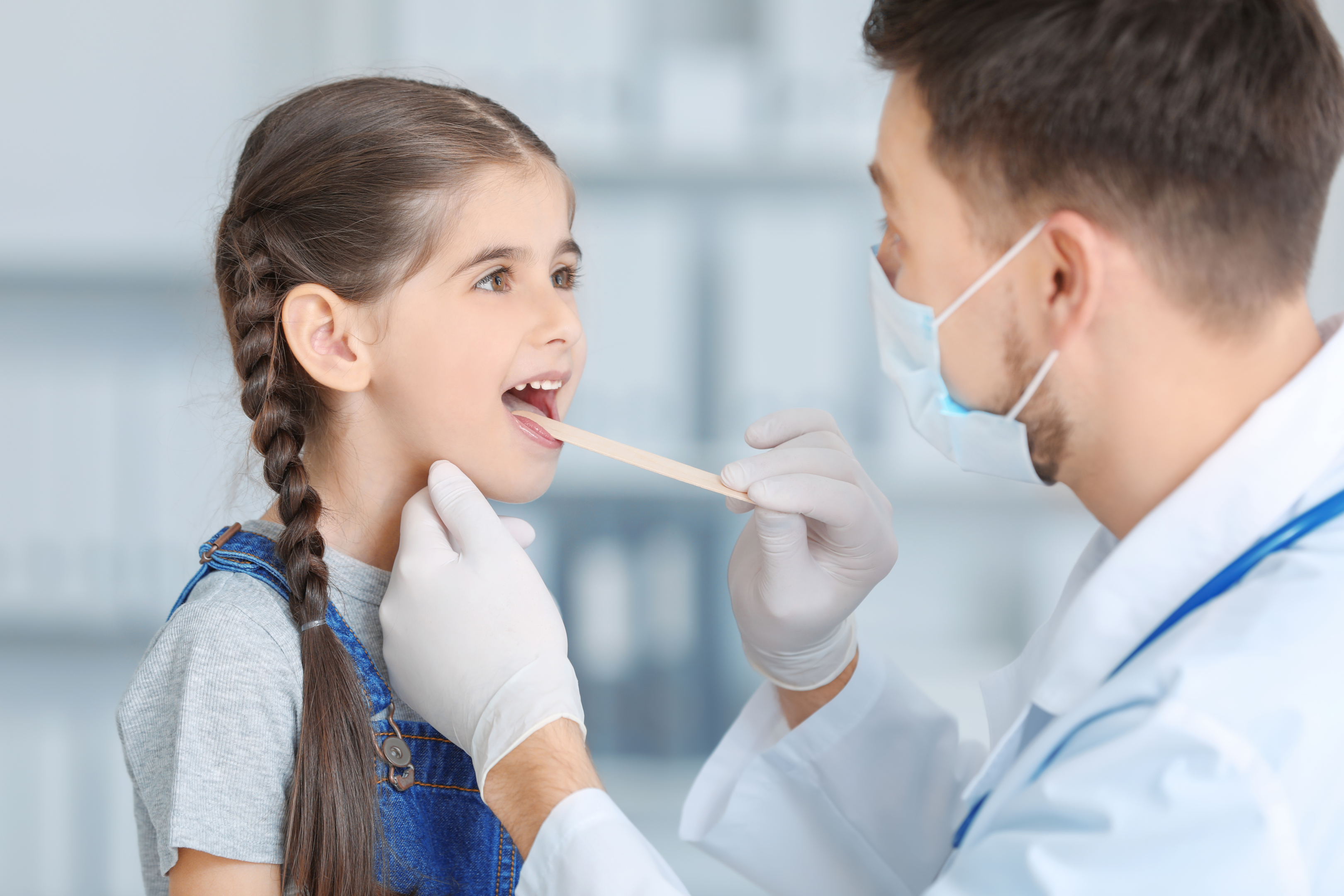 The start of a new school year is a hectic time for most parents. New clothes, backpacks, textbooks, pencils, stationery – the shopping list often seems never-ending. But there is one annual routine that you cannot afford to ignore – the school physical.
In this post, we will discuss some of the essential things you need to know about school physicals.
Are school physicals necessary?
Can you skip them?
Why do they matter?
What should you expect during a school physical?
How do you prepare your child for a school physical?
Are school physicals free/covered by insurance?
These are just a few of the questions we will answer through this short, but information-packed guide. So, let's get started with the basics.
What Is a School Physical?
A school physical is an annual medical check-up for your child. They are also called wellness checkups, well-child visits, and athletic or sports physicals. In most schools, these annual visits are mandatory – in other words, you cannot avoid them.
If you don't take your child for the annual school physical, they may not be allowed to play school sports that year. On top of that, many can block your child's school year if you ignore annual health checkups and vaccines.
Why Are School Physicals So Important?
Why do schools attach so much importance to these annual checkups as part of a child's primary care? Well, there are several reasons:
Find Hidden/Unknown Health Conditions
Sports can be dangerous for children with certain illnesses and health concerns. If your child has regular sports physicals, doctors have a better chance of finding any hidden health problems. It will help prevent any health emergencies or urgent care issues at the child's school.
Naturally, schools want to make sure that your children stay as healthy as possible. For example, asthma is common among kids and a doctor can easily find out if your child has it during a sports physical. A prescription inhaler could help your child avoid breathing trouble while playing sports.
Long-Term Health of Children
Kids grow up faster than you imagine. By the time they hit their teenage years, hormones take over their bodies. It is a time of rapid change. It is also a time when many diseases first make an appearance.
If your child has had regular school and sports physicals, the doctor will have a pretty good idea about her/his general health. With this knowledge, the doctor will also be able to quickly identify any new health problems that appear during the teenage years and recommend the appropriate patient care. Since girls have a more complicated reproductive system, wellness exams are especially vital for them but both boys and girls should complete an annual physical. These visits also help the doctors ensure that your child has been properly vaccinated.
What to Expect During a School Physical
A sports physical is handled by a pediatrician – a doctor or nurse practitioner specializing in the treatment of kids or family practice provider. The process has the following main stages:
A Basic Physical Exam
The doctor (or nurse practitioner) will first do some basic tests and measurements of your child's body, including:
Height and weight measurements
Blood pressure and pulse check
Heart and lungs check
Eyes, ears, nose, skin, teeth, and lymph nodes check
Questions About Medical History
The next phase involves you, the parent. The doctor will now ask questions about your child. You should be prepared to answer questions about the following topics:
Any past illnesses or conditions of your child
Any long-term illnesses in your family
Past hospital visits or surgeries for the child, if any
Any ongoing medications
Any recent symptoms of dizziness, chest pain, or breathing trouble experienced by the child
Additional Tests
If the doctor finds anything unusual that deserves another look, they may order further laboratory tests. They will probably take blood samples to check for any issues related to important organs like the child's heart, kidneys, liver, and immune system.
Other common issues among children include thyroid trouble and early diabetes. The doctor may ask for screening tests for both. You should expect tests like these during a school physical if your child is already known to have long-term health issues.
Vaccinations
Most schools these days have strict rules related to vaccinations. A sports physical is an ideal time to get your child all the necessary shots or jabs. Vaccinations are extremely important as they help prevent many serious diseases like rubella, measles, and mumps.
Discussions & Counseling
Finally, you will also get a chance to have a discussion with the doctor about your child's health. They may recommend topics like a safe diet for your kid (if they have a medical history of allergies), the need for any further treatment, things to look out for, and other common health topics.
Mental health problems are also a concern among children, particularly teenagers. A school physical is often one place where concerns are discovered. In that case, the doctor may suggest counseling, other treatment options, or refer you to an expert.
Things to Bring to a Sports Physical
Preparing for a physical is easy. You don't have to do anything special with the child. Just try to bring the following things:
Forms: The school will usually provide some forms for the doctor to fill out and sign. Always ensure that you have these medical forms ready when you go for your child's physical or check when you schedule the appointment that your provider already has these forms.
Old Scan Results: If the child has undergone any major medical tests or scans in the past, bring any available copies along with you if you have them for the doctor to check.
Any Medical Devices: If your child uses any glasses, contact lenses, hearing aids, or something else, bring them along as well.
Recent Prescriptions: If your child is on any long-term medication for any specific illness, it is important that you bring the prescriptions to the physical.
Child's Immunization Record: If you have any record of the child's age-appropriate vaccines, bring them along as proof.
Sports Physicals in Different Grades
The child's age will play a huge role in determining the complexity of a school physical.
Preschool/Elementary: In the early grades of preschool and elementary school, the doctor will focus more on vaccinations and development. They will look at the child's height, weight, and general health. They will check if he/she is having proper physical and mental growth for that age.
Middle/High School: As the child gets older, the focus is more on their changing body. They will look at the impact hormones are having on teenagers. The doctor will also always check for any issues that may affect your child's safety during sports and physical education (PE).
Your responsibility as a parent will change during these phases. You will only be required to accompany your kid for the physical in the early years. By the time they become a teenager, they should be old enough to begin transitioning to making these visits by themselves.
School Physical Exams and Insurance
Annual sports physicals or well-child visits belong in a category called "preventive care." Anything that falls into this category is usually covered by most insurance plans. Do remember that most plans only cover one annual physical visit per year.
If a school asks for any additional sports physicals for special occasions like a camp, your insurance will probably not cover it. With that said, you may be able to get free school physicals even if you are not insured.
School Physical Rules in Illinois
Each state has its own requirements and rules on school and sports physicals. In Illinois, a physical examination is necessary for a child's entry into the following grades:
Preschool
Kindergarten
Sixth Grade
Ninth Grade
The physical exam must be conducted by a licensed physician or nurse practitioner who is an advanced practice nurse and should include eye exams, hearing tests, vaccinations, and dental exams.
Choose VNA Health Care for a School and Sports Physical
VNA Health Care has twelve health centers that offer school and sports physicals. There are also two school-based/school-linked health centers for students of East Aurora High School and Romeoville High School in the Chicago suburbs. We offer a complete range of routine vaccines, immunizations, and school and sports physicals including an eye exam, hearing test, dental exam, illnesses screening, and mental health support.
VNA Health Care accepts Medicare, Medicaid, and private insurance plans. Even if you don't have any insurance, VNA Health Care will not refuse service to students due to a lack of payments. VNA Health Care is a not-for-profit healthcare organization with a mission to improve access to quality care among underserved communities in the suburban Chicago area.
Schedule an appointment for your child's annual and/or sports physical with us today.